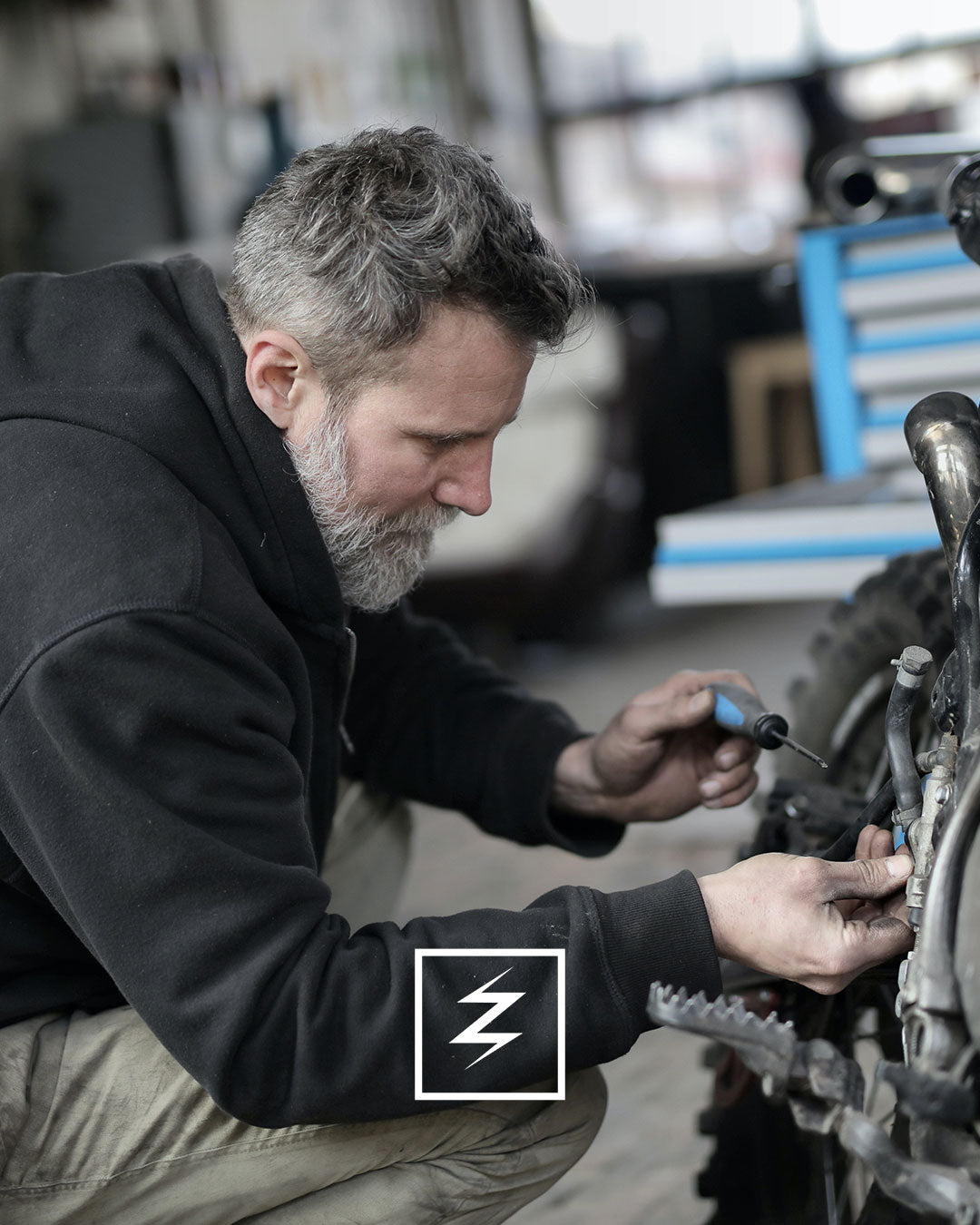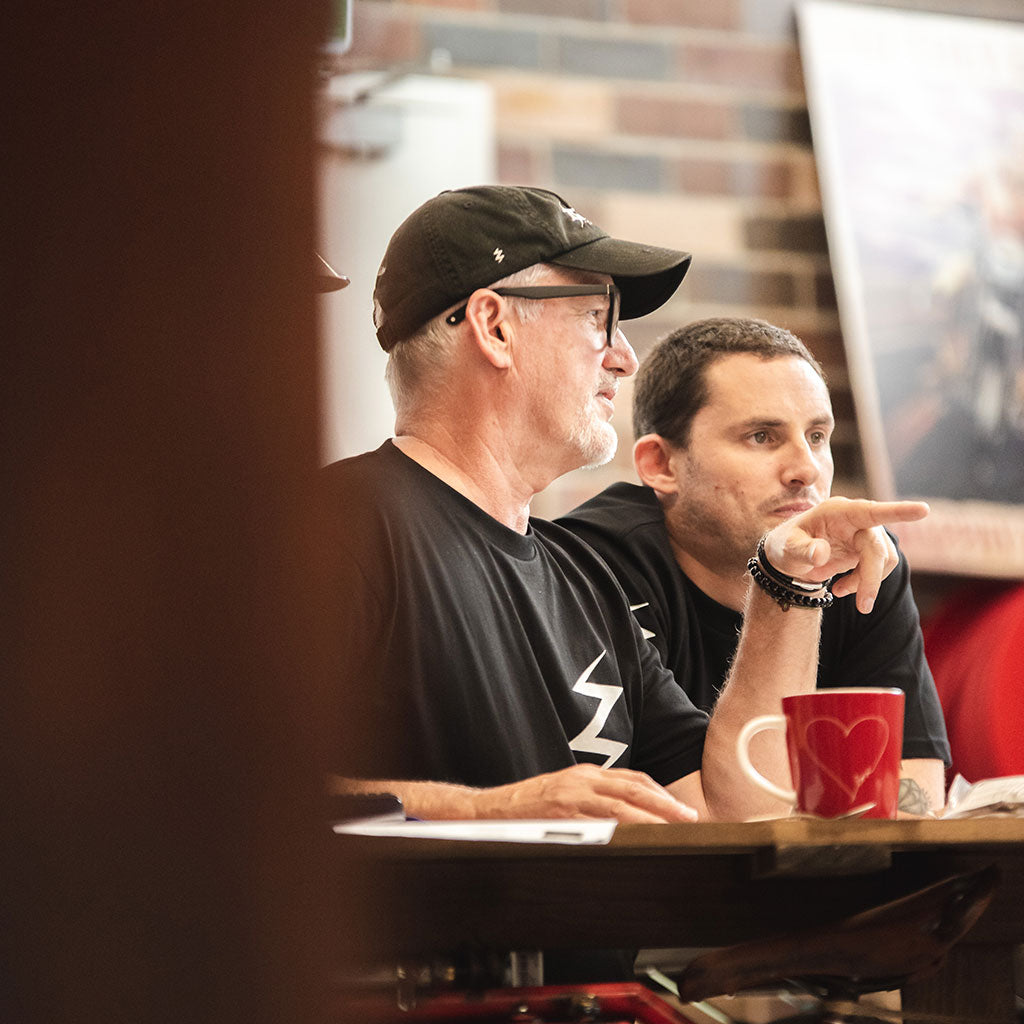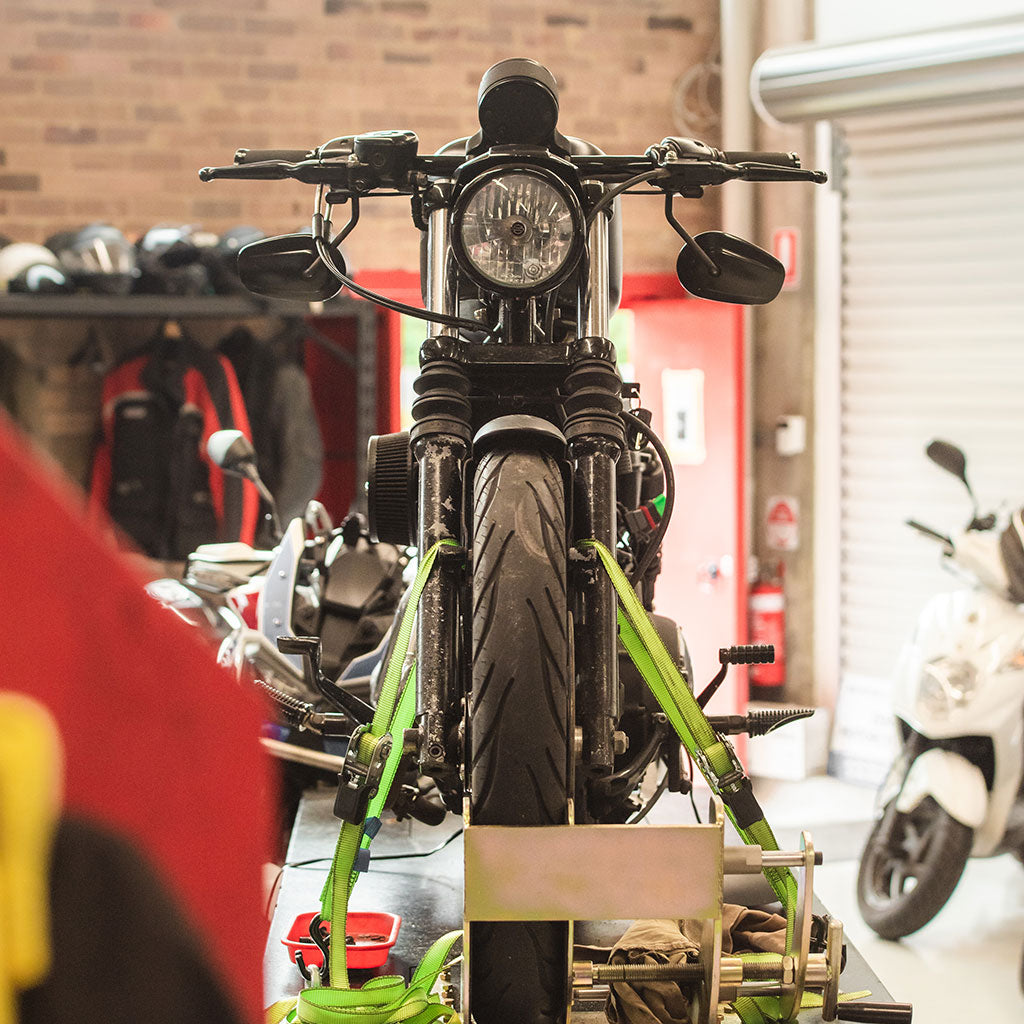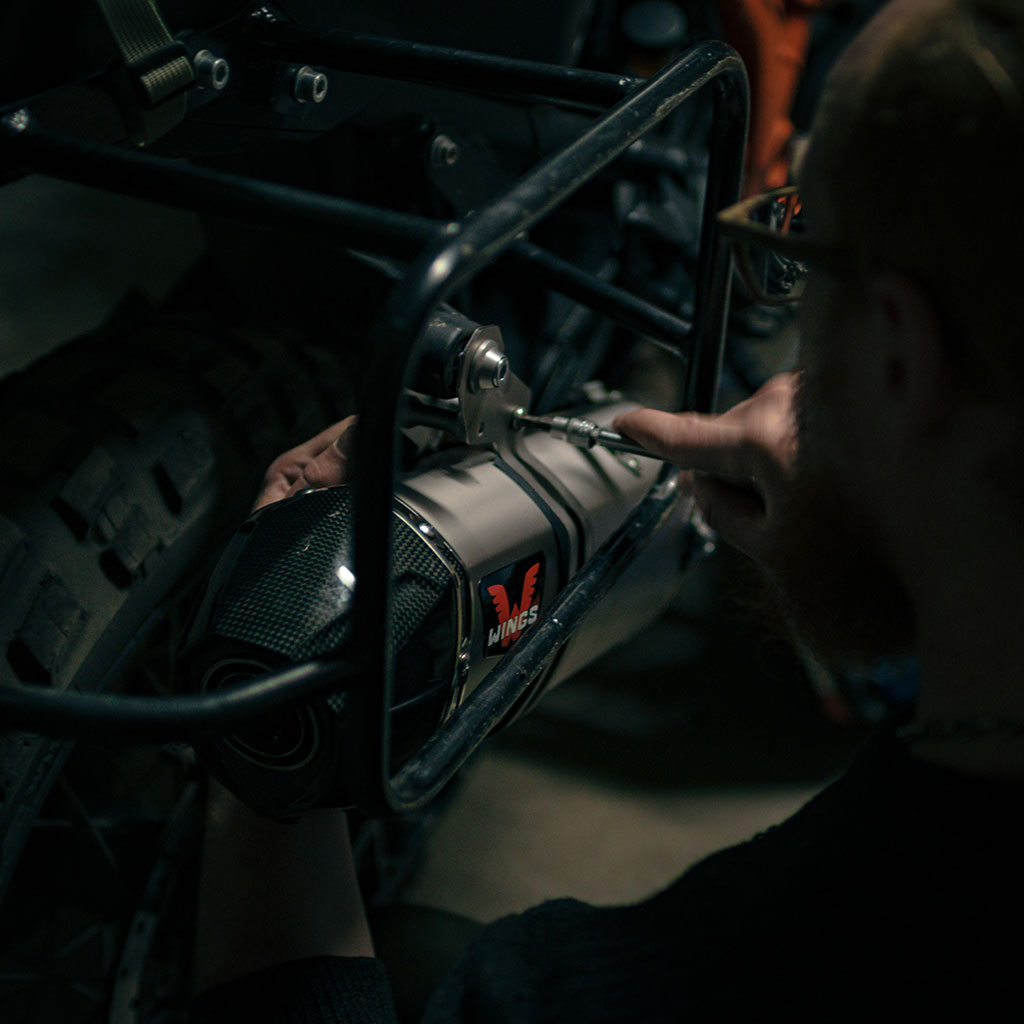 STARTING FROM $299

(40-399cc) + GST, includes basic service, wash & road test.
-
WHAT WE OFFER
Motorcycle Maintenance
Standard service procedures at Zen are far more than an oil change and chain adjustment, we aim to preserve the quality of your ride and our attention to detail and quality control is our point of pride. Our technicians are industry trained and highly qualified in carbureted machines, modern motorcycle engines and electronic fuel injection systems. We treat all motorcycles in our care with the utmost respect and aim to return them to their owners with a high satisfaction guarantee in a timely manner.
Personalise and Accessory Fitment
On most European and Japanese models we are able to reset your vehicle's service indicator using our shop's electrical diagnostic tool. We can fit accessories purchased elsewhere and can arrange a fitment quote for you. Our expert mechanics have many years of experience customising all models of motorcycles including Harley Davidson, vintage custom motorcycles, sportsbike and race/track bikes as well as adventure touring motorcycles. Our technicians are trained in modern electrical CAN BUS systems and our shop diagnostic tool is compatible with almost all manufactures.
Registration Inspections
We are registered with the motor trade authority body and standard maintenance conducted by a licenced repairer using industry rated materials will not void your motorcycle's factory warranty. Pink slip inspections can be carried out while you wait (9am-3pm) while blue slip inspections will require an appointment. Motorcycle type vehicles only.
Accident assessment and repairs
Unfortunately accidents happen in life, but our expert mechanics can assist with your damaged motorcycle of any model or make, regardless of the outcome. Get in touch for a quote for an insurance claim or repairs.Can't get to us? No problem. Our van is capable of picking up stranded motorcycles during business hours within the Sydney metro area. Bookings and service fees apply. For emergency recovery we would recommend seeking a tow truck or 24/7 recovery service.
49-399cc (Lightweight) = from $299
400-999cc (Middleweight) = from $400
1000cc + (Heavyweight) = from $500
V-Twin Cruiser (Ultra Heavyweight) = from $550

Major Service = from $462.00
If required will likely include complete fluid flush, steering head bearing grease, valve adjustment, engine timing service, spark plugs, fork overhaul etc.  Can varry greatly in ammount of time required for major servcing and parts required, best to assess this as the bike comes in.  (Note Ducati Desmo service generally every 24000km's and is bigger than other brands, 8-10 hours)
Booking a Service is FREE. The cost of the service will come once the specifications of your needs are outlined.